Chances To Win Up To $1295.00 In Cash /Prizes
We are having many events on our blog,
first we have the
February Frenzy
February Frenzy is hosted by ShePromotes along with all of the sponsoring blogs!
Through February 29th the sponsoring blogs will be bringing you a $5 Paypal giveaway a day!
That's 22 chances to win this month!
February Frenzy
Next up there is the Amazon Twitter Blast next segment of the $100 Amazon Twitter Blast where you
can win a $100 amazon card provided Makobi Scribe
This is an opportunity to meet new friends on Twitter and build your Twitter Followers
~* Then there is a
BONUS
For a chance to win from Oh!My Heartsie Blog *~
Sensuous Shower Gel
Step Into Sexy Luminous Body Moisturizer
Step Into Sexy Body Polish
Then we have "March For Cash"
This is yet another chance to win $60 Paypal??????
Enter now for another chance to win $60 Paypal just in time for March!
Grand Event Cash Giveaway

~Grand Prize amount of $1000!! Where on the internet will
you find such a biog cash giveaway.
Well a great group of 100 bloggers have come together to give it to you!
With a few clicks of your mouse, you can be entered to win a Grand Prize amount of $1000!
Grand Cash Event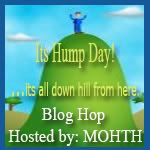 ...and rest assured, because its all down hill from here. In a good way!
Welcome to a Mid Week Link up where you can link up everything you got! From GFC,
to Google Plus, to BlogLovin, Twitter, Facebook, Networked Blogs and of course your Blog Frog Communities too!
Happy Hump Day Linky
So Join Us For Chances To Win and we love new friends so please pass this on!!!