One of the ways I can thank my loyal readers is to offer featured blogs and today I have chosen
Heart To Heart at Home
Featured Blog
Every once in a while I find a blog that I enjoy in fact I find a lot,
and today I wanted to share the "Heart to Heart At Home."
She offers a lot of topics and subjects:
Ages and Stages Books Communication
Discipline Family Fun
Food Parenting Personality Proactive Tips
The Big Picture Teens and Tweens Heart to Heart
Swap Blog Hops
Free Stuff Giveaways Reviews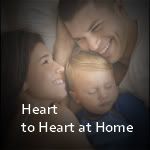 Here are yet a few more I like to visit:
Clever Coupon Cents
Do you have a blog or post that you would like featured?
Tell me in a comment, leave a link to your favorite post as I will be doing
more of these Featured Blogs and share with my readers!!!
Be sure to watch for coming events being announced this week!!
Have a fantastic week!!!