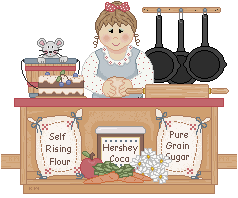 I am a household gadget nut, I love things that will help me with tasks in t
he kitchen and bathroom for cleaning. So I will share with you
about those my gadgets I love and
then I purchased the same items for the Lucky Winner this Flash Giveaway.
You can keep them to use or give them away!!
All you need to do is follow the instructions in the
Rafflecopter at the bottom of the post!!
Good Luck!!
I needed to replace a few gadgets for my kitchen, seems like they all wore out at the same time and thought I would buy double and give one set away of my favorite things to one lucky winner.
Scrubby Sponge as I call it:
First, I love a scrubby sponge, and I found these that are made by Scotch Brite and are greener clean, greener more sustainable cleaning product. The scrubbing fibers are made of 50% agave plant, sponges outlasts 30 rolls of paper towels sponge is made of 23% recycled materials and 100% plant based fibers. They are easy to take care of and you can sanitize them either by boiling or in the dishwasher.
The brush that looks like a mushroom:
The next is a brush that holds dish detergent, I like to add a bit of water to dilute the soap. The way it is used is you press down on the soft cap to release the soap into the bristles, and then start scrubbing, I love it to lean around areas like the kitchen sink, handles on pans, on top of my stove grates and in the grout on my counter tops.
Microfiber Towels:
Then of course my kitchen has multiplies of micro fiber towels in various sizes, some are used as dish cloths and the larger ones as a drying pad for when I am cooking and cleaning up utensils as I go, less work at the end of meal preparation. And of course I use the smaller cloths to clean the counter tops, stove, wipe down the fridge and appliances. I even use these to clean computer screens as they are lint free, or an the key board with window cleaner.
Rubber Gloves:
Everyone has chores they dont want there hands into so I always have rubber gloves on hand, however, I am finding that spending more on one pair does not seem to matter as I still manage to puncture a hole. So I am going for the lesser expensive ones and just buy more so I can always be covered.
Scotch-Brite Stainless Steel Scrubbing Pads
These cut through and removes tough soil and burnt on food. I use them on grates on my gas stove and the bottoms of cast iron skillets. Long lasting and durable and wont splinter. (I like scotch-brite for this reason as I have tired others)
And for household hints I have written about in the past, please check this out and write me a comment which will be part of the Rafflecopter tasks. The article I wrote is all about the use of vinegar and how to use this instead of harsh chemicals when you choose.
Article On Household Hints
+ More
a Rafflecopter giveaway
Disclosure: This is a self hosted giveaway, all products were purchased by me.